School Push Notification System
Present day schools are crowded with 100's of students. An estimate has stated that even an average public school in USA has more than 500 students. On the other hand colleges and universities are also over-loaded with thousands of students. Effective communication appears to be the toughest challenge for educational institutes, with such huge student strength.
Need for Notifications:
There exist various departments in educational institutions where formal/informal communication is necessary with parents.
For example
Administrators need to alert parents about quick/emergency with school-wide notifications, concerned with weather delays and closings.
Teachers need to send updates about classroom happenings to parents.
Both Parents/Students need to connect with Admins/ Teachers for their requirements.
Push Notifications are the Hope:

Most of the smart phones users these days are aware of the push notification system. These Push Notifications allow your app to extend beyond the browser, and provides an incredible way of user engagement.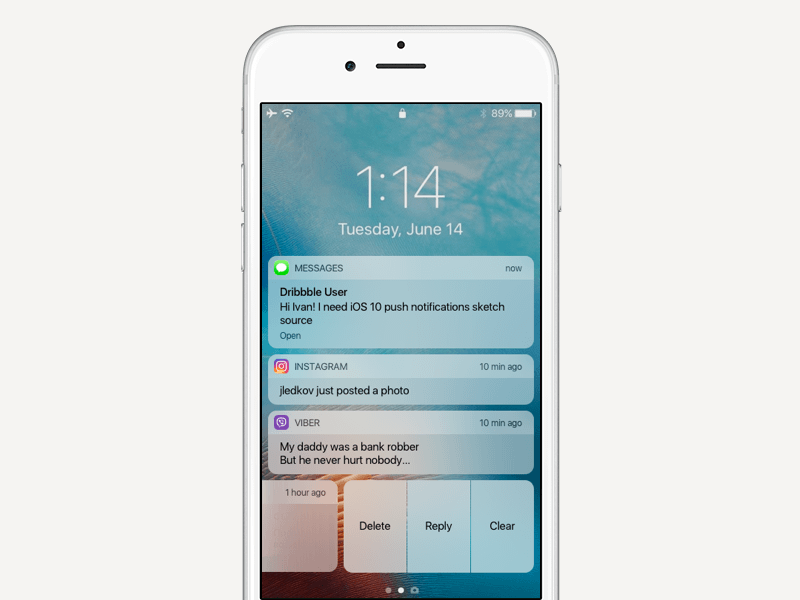 They are capable of doing simple things, such as alert the user to an important event, display an icon and a small piece of text that the user can then click to open up your site.
Push Notifications a built-in feature of School Management System can help in sending important as-well routine notifications to the parents.
Applications of Push Notifications:
Push Notifications can be used to alert parents / provide info during the following situations
Event changes/ Cancellations
Class Dismisses.
Attendance & leave notifications
Volunteer Requests
School Sports Team Updates
Disease/ Pandemic Notifications
Progress Card/ Marks Intimations.
Fees related Notifications
Parent-Teacher Meeting Intimations.
Benefits of Push Notifications:
User- Specific Engagement:
Push notifications can help in providing the best engagement for it's end users, i.e., Parents/Students. User-Specific Push Notifications avoids the need for parents in sticking to app all the time, and only need to respond for the important notifications.
User-Friendly:
Push notifications are proven to be user-friendly. These notifications avoid the need for navigating the complex interface of school management system all the day. Instead they provide direct access to the required interface, for both students and parents.

The Notifications are easy to access, and the user need not be a tech savvy for accessing them. They also need minimum effort from the dev team for development and customization.
In-depth analytics of user behaviour can be derived from the push notifications, as they are the first source of entry into the app/website, it is easier to identify which type of notifications are driving much attention to the app.

This can help in identifying the modules of the app, which are more engaging and which are not. The inputs can help in improvising the app, such that it can be more useful to the end users.
Brand Promotion:
Push notifications, along with providing updates, can also help in building the brand value of the institution for registered users. This can also help for non-registered users, as they also can get the notifications, the marketing team can make use of this user behaviour for building relationships with the non-registered users, and can attempt
Why Edecofy?
Edecofy is built after a thorough, in-depth study of the present schooling system, the popular School ERP systems, and the gap between expectations and delivery.

Edecofy's School Push Notification System, allows the parents to keep minute to minute track of all the important events and instances that hold key value to them.

Right from the transport-related issues to notifying the parents about the current development/performance and examination marks, the dynamic school message sending software of Edecofy ensures that the entire information that holds prime value for the parents and admin should be communicated instantly.
Looking for more details? Please visit our website at https://www.edecofy.com, you can also reach us at sales@edecofy.com
References: