Learning Management System Benefits
To begin with, the global pandemic COVID-19 had pushed the world into uncertain times, from the past 1 year. According to a "study by UNESCO " close to half the world's students are still affected by partial or full school closures.

Worldwide 100 Million students are falling below the least skill grade in reading, due to the health crisis
How Technology is the Key?
At this instant, the education industry should be indebted to technology in these crucial hours of pandemics.
Equally important, the rise of the cheap and faster Internet, along with smart devices, is also helping educational institutes to run their programs or classes seamlessly.
In fact, Globally schools and colleges are shifting their teaching/learning platforms from their traditional 4 wall classrooms to digital space.
Indeed, ed-tech has recorded investments worth $1.1 billion in 2020, the same is expected to rise to $350 billion by 2025.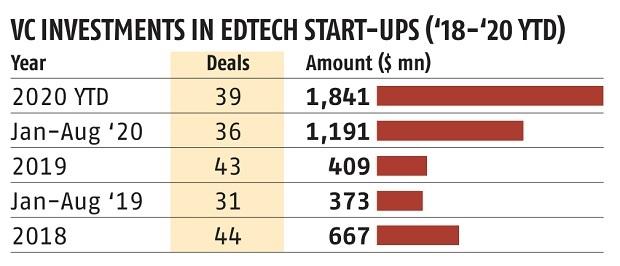 What is the purpose of LMS?
Learning Management System popularly known as LMS is a software that is capable of managing key school tasks like
Managing School /College Administration
Monitoring and reporting of Online Courses

In fact, LMS can be termed as a virtual classroom, which provides an online platform for student-teacher interaction, along with conducting learning/training programs online.
Learning Management System Benefits:
LMS can be termed as a ray of hope for the educational industry in these hours of uncertainty. Here is how deploying LMS could actually benefit Schools/Colleges.
Efficient distribution of study materials:
LMS enables educational institutions to share a wide variety of study materials. Students can have access to all the lessons, along with learning objectives, activities, and resources from LMS.

LMS allows saving textbooks in PDF or any other compatible format.
Accordingly, this can help students to access all the learning materials/resources from a single dashboard.
Wide Variety of Learning Resources:
LMS allows the schools to share learning materials in several interactive formats.
As an illustration, teachers can make use of LMS to build interesting, and interactive presentations collected from various resources. They can also embed external video sources like YouTube, or any other website.

LMS also allows teachers to build engaging learning pages without any expertise in design.
Easy Access to Parents:
LMS enables Parents/Guardians to have easy access to their children learning schedules like
a) Educational Calendar
b) Class timetable
c) Assessment schedules
To emphasize, this type of scheduling provides a better idea for parents about their children's learning.
Diverse Assessments:
LMS can help in conducting assessments in a variety of formats like
a) Quizzes
b) Multiple Choices
c) Questionnaires
In other words, All these types of assessments can help in providing instant feedback by the teachers.
Teachers can also embed videos from other websites and can use them for test purposes. Students are also allowed to upload their homework/assignments in various formats.
Better Feedback:
The beauty of LMS lies in its instant feedback feature. Teachers can share their feedback instantly via the class page. The feedback can be provided after manual evaluation, or in real-time through on-screen in the LMS. This type of feedback can help students to know their results quickly.

The feedback also includes detailed insights on answers provided by students. In other words, this formative feedback makes the learning experience stronger for students
Multiple channels of Communication:
LMS provides a wide variety of communication channels for making the learning experience more interactive. Few types of communication channels/groups in LMS are
i) Class Pages
ii)Home Rooms
Simpler tracking:
LMS can help institutes to save student data like attendance, and assessment. This data can provide valuable insights into student learning. Consequently, these insights can provide progressive suggestions for improving the performance of students.
Smart Organization:
LMS allows the teachers to automatically integrate students' schedules like assessments, due dates, tasks, and several other information into the calendar. These schedules can help students, to be in sync with the schedule, as well as providing awareness to parents.
Digitized Curriculum :
Curriculum digitization can provide awareness to students on their syllabus. The module allows complete access to the syllabus well in advance. Accordingly, it can provide a clear and concise view of the syllabus for the students.
Remote Learning made easier:
Learning Management Systems make the learning process simpler, and also comfortable for students to learn from home.

In essence, digitization ensures the continuity of education in these hours of pandemics. LMS can also make the transition from physical to online classrooms much easier.
Why Edecofy?
Powered with simple functionalities and an intuitive digital ecosystem, Edecofy LMS allows schools to confidently manage various aspects related to the study materials and inventory management.

Looking for more details? Check out our website at https://www.edecofy.com/features/study-materials . Feel free to drop an email at sales@edecofy.com