HR & Payroll Management Features Update Announcement
In general, HR & Payroll Management is considered to be one of the toughest tasks in the list of school/ institute management. Edecofy the pioneer in School Management Software is happy to announce the up-gradation of its 2 key features.
HR Management
Payroll Management
At this instant, with better UI Experience and enhanced features, these new features can make the Employee's (Teaching & Non-teaching staff) management much easier for school management.
Here are more details about the updated HR & Payroll management system from Edecofy.
Employee Info Management:
a) Manage Employees: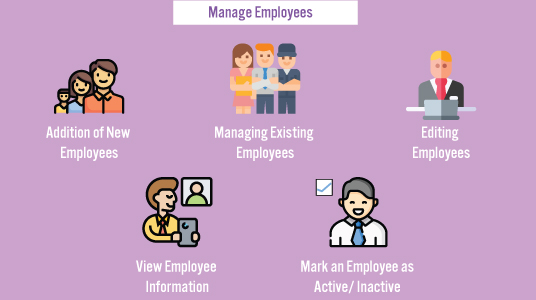 Admin can easily manage employees with a set of operations like
Addition of New Employees
Managing Existing Employees
Editing Employees
View Employee Information
Mark an Employee as Active/ Inactive
b) Employee Directory:
View the list of employees recruited in the school with contact details. For instance, details like names, contact numbers, and emails can be accessed with a single click.
c) Organizational Chart:
View the complete list of all employees like teaching staff, security, housekeeping, accountants, librarians, etc, with attention to hierarchy details like reporting heads.
d) IT Declaration: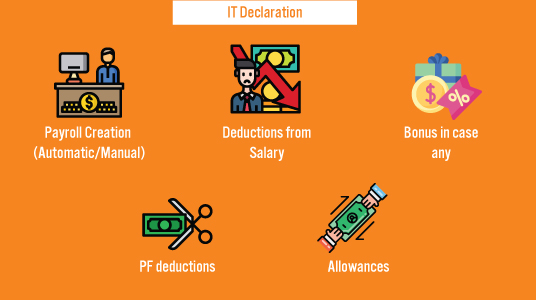 This feature enables admin to declare
Payroll Creation (Automatic/Manual)
Deductions from Salary
Bonus(in case any)
PF deductions
Allowances
Payroll Management:
Manage your organization's payroll with ease adhering to the various laws and regulations such as labor law, PF, PT, and other statutory compliances. Must be remembered, we make your payroll process much transparent by providing detailed information like Employee Summary, Payroll history.
Salary Summary:
Employees can be provided with a detailed payslip including name, designation, salary, and deductions, thus ensuring transparency in salary. On the positive side, these payslips can be taken print directly from the module.
Leave Management: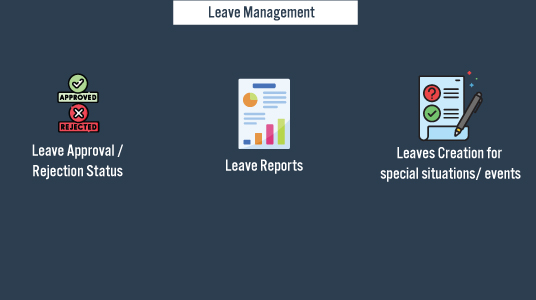 Every organization, allows employees to take a certain number of leaves such as privilege or annual leave, casual leave, sick leave, holiday, etc. By all means, our Leave management system allows employees to apply for leave at their comfort online.
The first thing to remember, admin can have complete access to create a leave policy, based on which leaves will be calculated for an employee. For instance, these types of leaves include
Casual Leaves
Sick Leaves
Maternity/ Paternity Leaves
Any other leaves
Important to realize, admin can approve or reject leave for an employee, based on his discretion with a single click. At the same time, our Leave Management module allows admin to generate reports of
Leave approval/rejection status
Leave Reports.
Leaves Creation for special situations/ events.
About Edecofy:
Edecofy an ERP system for managing institutes, has been developed with the primary objective of utilizing the latest technology and expert IT talent. To enumerate, we can help in enhancing efficiency and multiplying the productivity of modern institutes, thereby ensuring the 360-degree growth of students.

 By all means, We are the providers of end-to-end solutions for communication, coordination, analytics, monitoring & management, and executing vital tasks like online examinations.
Looking for more information about our state-of-the-art Educational management system that can benefit your educational system? Please connect with us at sales@edecofy.com, you can also reach us at +91 94909 00339