Are your schools delivering the intended syllabus benefits to the students in the right way? Why not plan for the best actions to digitize your schools with emerging educational software tools?

Just have a glance at how the new School Syllabus Management Software helps teachers, school admin, and management to plan for the perfect Syllabus Management System.
How Syllabus Management Software Benefits Teachers?
At the present time, managing a class is a tedious job for teachers. By all means, the right Classroom Management Software simplifies the teacher's workload and ensures the best practices to convey the subject within school time.
Class-wise Subject Management should be wisely structured by teachers from the learning stage to gaining a firm grasp on the content phase.

At this instant, it helps to allow subject allotment for each staff based on class and section. Not to mention, Syllabus Tracking System is a web-based software that empowers teachers to effectively plan, control, and track subject lesson plans.

On the positive side, it allows teachers to be provided with complete schedule details for syllabus completion within the period.
Must be remembered, Automation Software for Maintaining Syllabus turns the hassle job of lesson planning into a comprehensive remarkable experience for teachers. Teachers can build digital syllabus strategies for the academic year with advanced tools.

At this instant, the software enhances the teaching process with rich media, and creative web links and videos. Equally important, it also eliminates manual work, deliver proper subject, and ensure student success with Syllabus Management Automation Software.
Benefits of Syllabus Management for Admins?
* Template-driven Platform:
Syllabus Information Management Software helps school admin to create a template-driven platform. This platform can help in meeting the standard lesson plan structures of each subject's topic.
* Instant Updates:
With multiple resources of the Syllabus Tracking System, the administrator can create various learning modes, update the academic syllabus, and track student progress based on new changes.
* Complete Solution:
It is a complete digitalized solution for all school administrative departments. To put it another way, this can help in meeting specific syllabus timelines and ensure the knowledgeable performance of staff.
How Software for Maintaining Syllabus helps Management?
School Management Software transforms the old-fashioned management system into a newer phase. As an illustration, Software for Maintaining Syllabus allows management to define various courses, syllabus, class-wise subjects as per norms of Education Boards.

Another key point here is that It can also help them to assign students to a particular class and define the grading system according to their performance levels.

Designed by a team of professionals, Our Syllabus Information Management Software can help in delivering proper counsel, teach, and guide.
Syllabus Management Information Systems is capable of catering to every participant's needs to make syllabus/lesson planning tasks smoothly and efficiently.
Why Choose Edecofy Syllabus Management System?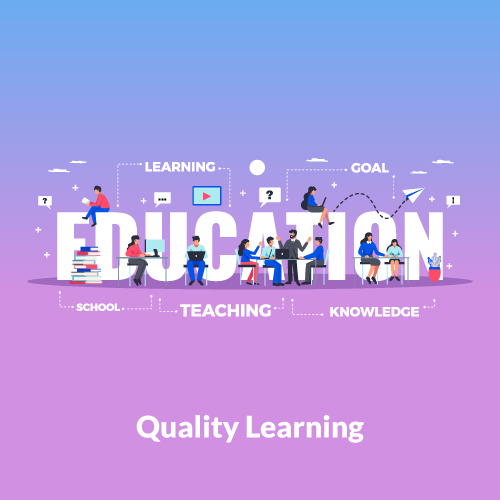 Quality Learning:
Edecofy ERP Software offers students to get awesome learning moments in their life.

Our software helps the entire school to run more systematically, while ensuring proper syllabus schedules by teachers, completing the entire syllabus within the period by admin, and delivering quality learning techniques by Management.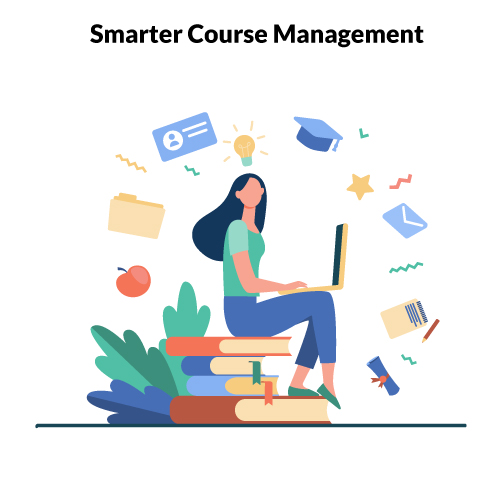 Smarter Planning:
On the positive side, wise inputs of Edecofy's Syllabus Management Automation Software can help teachers to plan tough portions in the syllabus. The portions can be revised, and thus, ensure better understanding for students.
Efficient Management:
School Syllabus Management Software helps teachers to be able to prepare and manage syllabus. This can help for even average class students should also grasp easily and quickly.
Simplification:
It simplifies the tedious job of teachers/admin. The system also encourages students to complete the syllabus on time without compromising their real learning potentials.
Edecofy's robust features and capabilities allow everyone to maintain constant communication. This makes all the participants like teachers, students, parents, admin, and other personnel in the loop. This makes all of them involved in every development of school and student.
Enjoy a healthy ecosystem and develop next-generation learners with Edecofy School Management Software. Power your schools' syllabus system with Edecofy's School Syllabus Management Software right now!