Are your School facing issues in maintaining manual attendance for your students? If yes, then why not implement School Attendance Management Software to reduce manual attendance task.

Not sure of such software? don't worry? Now, we are in the interesting part of the blog post to let you know more details.
Problem With the traditional attendance system
Important to realize that, old fashioned attendance system includes manual entry of each student and staff attendance on files/papers, It's also a time-consuming process. Right!
How Automation can Help?
Now plan your Schools to implement Attendance Management Systems, a full Schools ERP Software module, designed to handle numerous attendance requirements without stress.

The main purpose of Online Schools Attendance Management Software is to help Schools to carry out attendance task quickly and correctly.
Advantages of Attendance Management Software: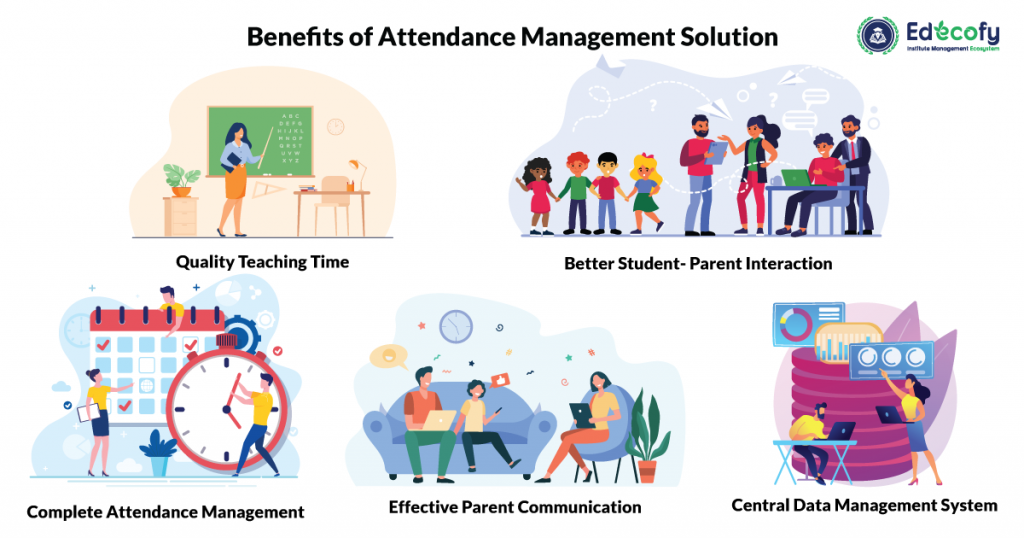 Attendance Management Software helps the central data management system.
Teachers can relax and give most of their time to convey quality learning to students.
With an economic and flexible software module, proper for all sizes of Schools to record attendance and also without errors.
The Online Attendance System for Students reduces teacher's manual effort of marking attendance thus, ensuring data accuracy and safety in less time.
This strong attendance monitoring solution ensures a smooth workflow in Schools with solid results.
It will alarm students/parents/staff with instant alerts and update them about student academic data.
The system allows admin/staff to check the attendance records easily whenever they needed.
It makes all the reports of a shortage of students' attendance, irregularity reports and absence details.
Features of School Attendance Management Software
With a simple management interface, Schools can able to run overall roles smoothly.
Students Attendance Management System simplifies various student attendance documents.
It allows Schools to share attendance reports through Email or SMS.
A quick and easy monitoring solution helps Schools s to have strong leadership traits.
Streamlines healthy connection between student, staff, parents, and management.
Having a quick and straightforward process feature enables Schools to generate exact and detailed attendance reports of students.
Student Attendance System helps to maximize interaction with a simple intuitive interface.
This purpose-oriented software is proper for digitalized Schools.
Parents are updated with daily message alerts on their child's exact time in and time out of class.
The real-time Student Attendance Tracking Software combines student information precisely.
Modules of Student Attendance Management System
Admin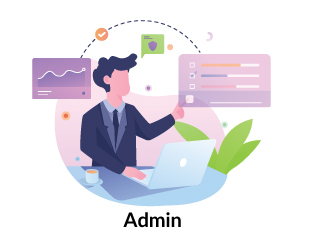 The School's head can streamline and manage all the accounts and teachers/students can only manage their accounts with School Attendance Management Software. The admin can also create standard forms to add student and staff details. With School Attendance System, the admin can also allot a unique login username and password for all staff.
Staff
Based on daily inputs, teachers can maintain attendance records and generate reports date/week/month/quarter/year wise. Online Attendance System for Students allows teachers to mark and can also rectify students' attendance if needed. Track students' reports with less attendance and complaint/alert respective student/parent to meet prescribed attendance rate.
Students – School Attendance Management Software
On the positive side, School Attendance Management Software alerts students from the effect of low attendance on their academic careers. Students can only see the data but not granted to modify data.

With unique login details, students can also access the system modules and check all the notices/messages, exam results, attendance reports, and fee status kept by their class teacher.
Also, know How School Exam Management Software Benefit a Student for Academic Excellence?
What Security Features Added in Edecofy's School Attendance System?
Our School Attendance Management Software, a web-based application, is integrated with the biometric system, smart access cards, and also various control systems.

Our safety-oriented system ensures uncompromised performance
The system gains the maximum efforts and attention of users.
Also wins to meet the minimum requirements of the School and works well.
Performance-wise, the system is up to the mark and suits all functional/non-functional criteria.
Edecofy's software can be implemented into any number of School without any issues.
Our system also integrated with ESSL [ http://esslsecurity.com]
Still, have more doubts? Comment us OR You also can check free demo now!