School Expense Management
School Expense Management's Importance:

Must be remembered, the smooth running of an educational institution depends on expenses management. Both Academic and Administrative staff needs funds for resources, trips, training, and other miscellaneous expenses.
Most of the schools are currently managing spends and expenses in a cumbersome way. The process is far from transparent and in-efficient as multiple people will be buying on behalf of various departments, and with different teams. Finance teams usually struggle to find a unified view of spending across the organization in the organization.
Traditional expense management is not a good fit for schools. According to experts, only 20-25% of any typical educational institution's expenses are being controllable at present. Institutes can get benefited by deploying proper expense management software to streamline payment, simplify expense management and cut costs.
How Expense Management System Actually Helps Schools?
In general, educational institutions obtain their funds from several resources.
These funds are equally distributed all around the departments in the institute. Schools along with meeting their daily needs, also deal with a sizeable number of employees across various branches.
So here is how an Expense Management System can help schools in managing their complex finance systems.
Streamlining: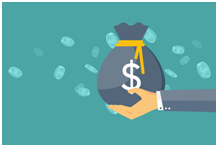 Expense Management applications can help in streamlining reporting processes from multiple resources in one report. A clearer and transparent report can help schools in efficiently managing their expenses, along with managing grants for respective departments.
Budget Decisions: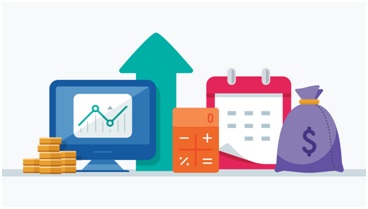 School Budget planning is one of the most complicated aspects. The planning also involves making tough decisions. However, Experts Management Systems provide a clearer and better view of each department's expenses and thus can help in making informed and fair decisions during the budget planning.
Claim Process Made Simple:
Meanwhile, automating the expense collecting process can help in collecting the snapshot of expenses, and shared across the relevant departments. This is essential for managing costs across various departments.

For instance, the system provides a common space to share expenses from various departments. The beauty of the system lies in its accessibility, such that it can be accessed at any time. This functionality helps in speeding up claims.
Why Edecofy? 
The Expense management feature of Edecofy allows the school admin to confidently manage various other aspects of the departments and activities that directly impact the overall financial health of the schools and ensures a smooth stream of income to manage the expenses.

Edecofy can help in quickly obtaining detailed reports on various departments' financial status in a comprehensible visual format. Admin can make a quick note on the school expenses and take prompt actions for managing and improving the same.
Edecofy provides an intuitive eye-friendly dashboard. This makes it extremely easy for the users to take control of the finance management without having to go through any tedious process or steep learning curve.

Looking for more details? Please visit us at https://www.edecofy.com or you can also reach us at contact@edecofy.com .
Sources: