School Admission Automation
According to an estimate the number of students around the globe enrolled in higher education is forecast to more than double to 262 million by 2025.Educational institutions will be overwhelmed with the level of paper and electronic documents coming from such a gigantic number of students.
What's Wrong with the Manual School Admission System?
The traditional/present system involves huge paper, along with different forms of document submission including: online, snail mail, faxes, and emails. Handling of such huge data can be challenging and time-consuming for your school staff, for organizing and managing all different pieces of info.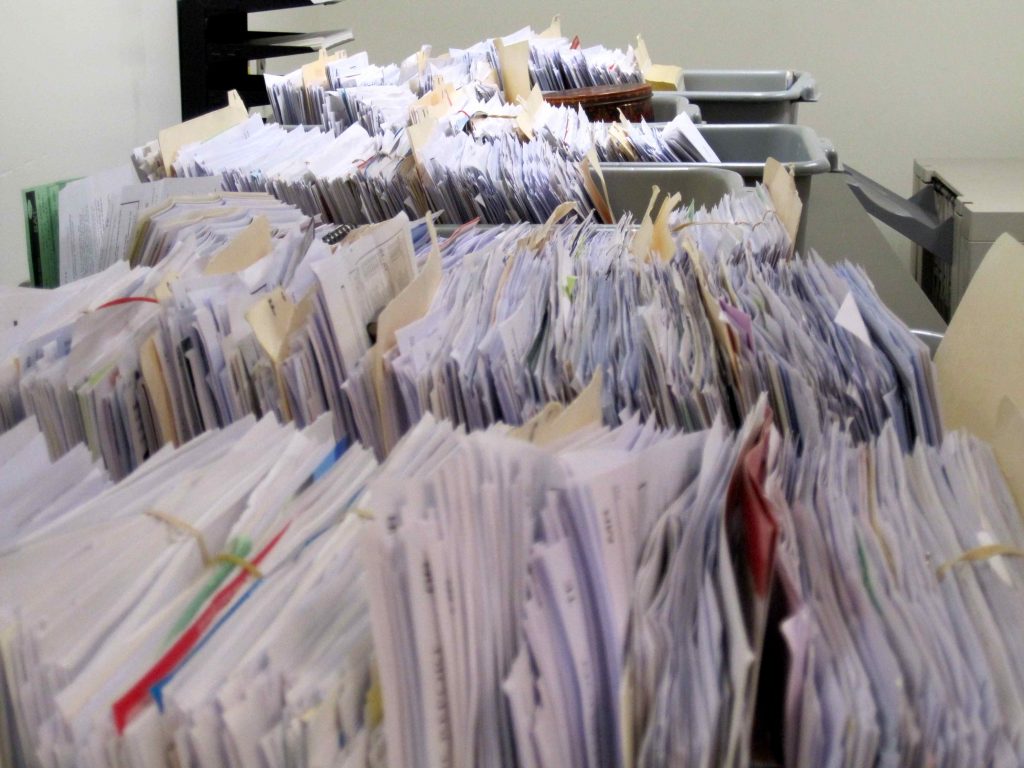 School management still relies on manual process for admissions, which includes students' registration, fees procurement, verification etc.

This manual processing of applications is prone to be errors, leading to tedious and stressful experience for staff. It also consumes staff's valuable time in handling the sequential admission process of hundreds of students, ultimately affecting the productivity of the employees.
On the other hand students also face frustration, stranding in the serpentine queues for submitting their application forms and fees payments.
Automation is the Best Solution:
Schools now require an automation solution that can manage, simplify, and streamline student admissions, for better handling of huge volume of admissions.
Benefits:
Hassle-Free Experience:
Automating the entire admission process can make it a hassle-free experience for both staff and students.
Deploying school admission software can help in avoiding the time wastage of collecting, sorting, and documenting the application forms for schools.
These tedious tasks can be handled by the admission management system, all the application forms can be sorted and stored in a digital format for quick access, as and when required.
Boosts Brand Popularity:
The admission process will be usually the first interaction between students, parents with educational institutions. Automating the admission process, leaves a good impression on both students and parents, helping in boosting the brand identity.
Less Scope for Error:
Student Admission system powered with sophisticated algorithms has the capacity to evaluate hundreds of admission forms in minutes. It can detect even the minute of errors during the data-entry itself and alerts the student immediately with errors.

It can also prevent the headache of dealing with thousands of registration forms and can verify their accuracy instantly.
No More Serpentine Queues:
Automating the admission system can help schools in avoiding long queues, as students can submit all the required information online, with just a click of the mouse.
Fees Collection made Simple:
Handling huge cash in the form of fees is always huge trouble for most of institutions. By automating the admission system schools can collect fees through a payment gateway, powered by Credit Cards, Debit Cards, and Net Banking UPI, etc…

Students can be provided with their complete fee structure including its components before they go for payments. Fees components can be pre-configured depending upon the course, or any other reservations.
Late fees, along with any other penalties can be integrated with the online fee payment. Any additional discount can also be integrated.
Making the admission process provides real-time insights into the institute's entire admission process.
Quantitave insights include total number of applications, statuses, and admission progress can also be known from the module, it can also help in comparing the admissions performance to previous year.
Edecofy's School ERP Software is a complete package for your school administration. We are loaded with an analytic dashboard, where admin can view all the applications under a single roof.
Activities including new admissions, parent/student enquiries, can also be a accessed, for knowing about the complete admission flow of the year.
Looking for more details? Please visit: https://www.edecofy.com , you can also reach us at contact@edecofy.com